Kingford focus on the high-quality PCBA order demand of "Multiple varieties, medium and small batch, and short lead time".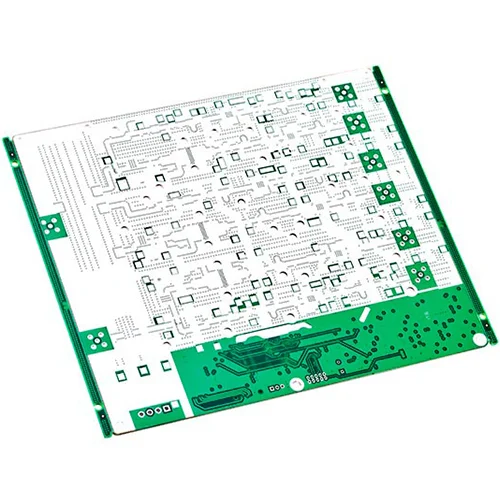 4-layer Rogers spray tin PCB board
Name: 4-layer Rogers spray tin PCB board
Plate: Rogers4350B
Layers: 4L
Plate thICkness: 1.6mm
Outer copper thickness: 2 OZ
Inner copper thickness: 1 OZ
Minimum hole diameter: 0.3mm
Minimum line width/line spacing: 5mil
Surface treatment: spray tin
Product use: base station sub board
Process difficulty: lead-free spray tin
Product Details
Data Sheet
4-layer PCB means that the printed circuit board is made of 4 layers of fiberglass. There are four routing layers: top, bottom, VCC and GND. Generally, through holes, buried holes and blind holes are used to connect the layers. There are more buried and blind vias than double-sided. In addition, try not to run signal traces on the VCC and GND layers.
4-layer PCB boards have many advantages over double-sided Rogers PCB boards. They can be designed to be more compact, have signifICantly improved noise immunity, and are easier to lay out.
Name: 4-layer Rogers spray tin PCB board
Plate: Rogers4350B
Layers: 4L
Plate thICkness: 1.6mm
Outer copper thickness: 2 OZ
Inner copper thickness: 1 OZ
Minimum hole diameter: 0.3mm
Minimum line width/line spacing: 5mil
Surface treatment: spray tin
Product use: base station sub board
Process difficulty: lead-free spray tin
We use cookies to optimize our website and our service.