Kingford focus on the high-quality PCBA order demand of "Multiple varieties, medium and small batch, and short lead time".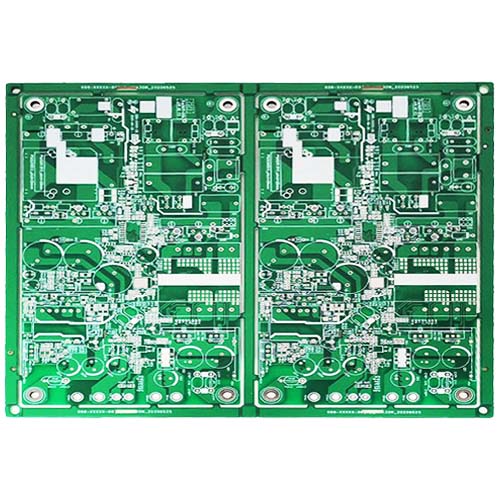 Electric vehicle alarm PCB Prototype
Name: Electric vehicle alarm PCB
Plate: KB6165F
Plate thICkness: 1.6mm
Layers: Double-sided
Size: 67*41.37mm
Minimum aperture: 0.33mm
Line width/moment: 0.36*0.44mm
Copper foil thickness: 35um
Surface treatment: lead-free spray tin
Solder mask/character: green oil white character
Product Details
Data Sheet
Supply car anti-theft alarm PCB development
Shenzhen Kingford Technology Co., Ltd. is a high-tech enterprise specializing in the research and development of electronIC products, the development of control boards, the development of single-chip hardware and software, and the design of electronic solutions. The company has long provided services such as electronic product research and development, control board development, single-chip software and hardware development, electronic product scheme design, project cooperation, circuit board design and development, valet processing, post-welding, and testing. Our company can comprehensively do a good job in product software and hardware design and development according to the design and development needs of customers for different types and fields of electronic products to meet the different needs of different customers for different products. Write software, which can copy and decrypt existing products of customers, and update and upgrade old products to better meet the current MARKet demand, including hardware function design and software function improvement, and can provide customers with production services.
The experience in PCB development for supplying burglar alarms for vehicles includes: burglar alarms, mobile power supplies, air purifiers, air-conditioning fans, electric water machines, voice, children's electric cars, game consoles, stoves, electric steamers, bean sprouts machines, dried fruits machine, juicer, egg steamer, ice cream machine, water purifier, car electric hot water cup, car charger, car power supply, early education machine, LED desk lamp, gas alarm, steam cleaning machine, electronic lock, electric control lock , fingerprint lock, etc.
Supply car anti-theft alarm PCB development function description
1. Anti-theft alert/anti-theft release
2. Trigger state recognition function, anti-robbery function
3. Central door lock automation
4. The door is not closed warning
5. Looking for a car/calling for help, secondary anti-theft
Name: Electric vehicle alarm PCB
Plate: KB6165F
Plate thICkness: 1.6mm
Layers: Double-sided
Size: 67*41.37mm
Minimum aperture: 0.33mm
Line width/moment: 0.36*0.44mm
Copper foil thickness: 35um
Surface treatment: lead-free spray tin
Solder mask/character: green oil white character
We use cookies to optimize our website and our service.