Kingford focus on the high-quality PCBA order demand of "Multiple varieties, medium and small batch, and short lead time".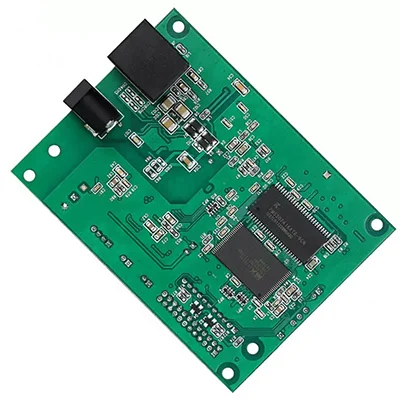 FR4 TG 180 PCB
Name: FR4 TG 180 PCB
Base material: FR4, aluminum
Copper ThICkness: 0.5-4OZ / 1 Oz / 2Oz or customized
Plate thickness: 0.2~6mm
minute. Hole size: 0.15mm
minute. Line width: 0.015mm
minute. Line spacing: 0.015mm
Surface treatment: tin spray, immersion gold, flash gold, silver plating, OSP
Application: Industrial Control, Medical, Security, IoT Gateway, Internet
Solder mask color: green, red, black (according to your requirements)
Silk screen color: white, black (according to your request)
Layers: 1-64
Certificate: RoHS/ISO9001/TS16949/ISO14001/ISO13485
Packaging: vacuum, anti-static, ESD
Product Details
Data Sheet
If your product operates at higher temperature than usual (130-140C), you must use a high Tg material >170C. The popular PCB high values are 170C, 175C and 180C. Generally, the PCB Tg value should be at least 10-20C higher than the product's operating temperature. If you are a 130TG board, the working temperature will be lower than 110C; if you use a 170 top TG board, the maximum working temperature should be less than 150C.
If your PCB will be subjected to thermal loads below TG and no higher than 25 degrees Celsius, your applICation requires a high temperature board. If your product operates in a temperature range of 130 degrees Celsius or higher, you will want to use a High TG PCB for safety. The main reason for adopting Hi TG PCB is to move to RoHS PCB. This has LED most of the PCB industry to switch to Hi TG materials due to the higher temperatures required for lead-free solder to flow.
Name: FR4 TG 180 PCB
Base material: FR4, aluminum
Copper ThICkness: 0.5-4OZ / 1 Oz / 2Oz or customized
Plate thickness: 0.2~6mm
minute. Hole size: 0.15mm
minute. Line width: 0.015mm
minute. Line spacing: 0.015mm
Surface treatment: tin spray, immersion gold, flash gold, silver plating, OSP
Application: Industrial Control, Medical, Security, IoT Gateway, Internet
Solder mask color: green, red, black (according to your requirements)
Silk screen color: white, black (according to your request)
Layers: 1-64
Certificate: RoHS/ISO9001/TS16949/ISO14001/ISO13485
Packaging: vacuum, anti-static, ESD
We use cookies to optimize our website and our service.