Building 6, Zone 3, Yuekang Road,Bao'an District, Shenzhen, China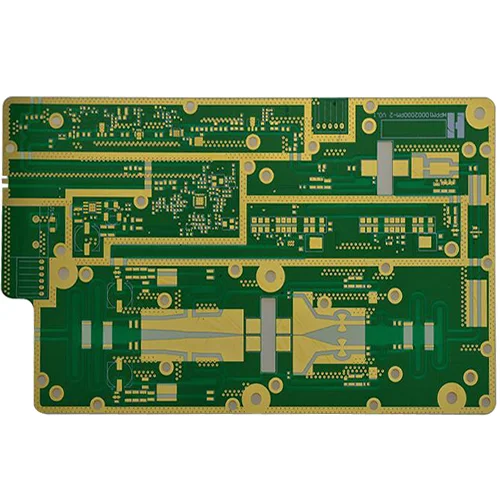 Rogers RO4350B High Frequency Board
Name: Rogers RO4350B High Frequency Board
Layers: 4L
Sheet: Rogers RO4350B
Plate thickness: 1.6MM
Dielectric Constant: 3.48
Copper thickness: base copper 0.5OZ, finished copper thickness 1OZ
Surface Treatment: Immersion Gold
Uses: RF communication instruments, microwave antenna circuit boards
Product Details
Data Sheet
Rogers RO4350B is a hydrocarbon laminate with a dielectric constant of 3.48
advantage:
1.low DF
2. Low DK fluctuates with temperature
3. Low Z-axis thermal expansion coefficient
4. Low internal expansion coefficient
5. Low DK tolerance
6. Stable electrical characteristics at different frequencies
7. FR4 is easy to mass-produce and multi-layer mixing, cost-effective
Name: Rogers RO4350B High Frequency Board
Layers: 4L
Sheet: Rogers RO4350B
Plate thickness: 1.6MM
Dielectric Constant: 3.48
Copper thickness: base copper 0.5OZ, finished copper thickness 1OZ
Surface Treatment: Immersion Gold
Uses: RF communication instruments, microwave antenna circuit boards
Just upload Gerber files, BOM files and design files, and the KINGFORD team will provide a complete quotation within 24h.