Building 6, Zone 3, Yuekang Road,Bao'an District, Shenzhen, China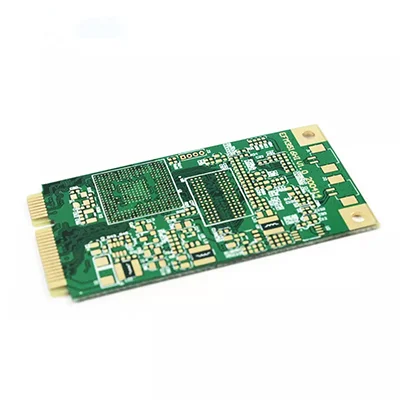 Multilayer Immersion Gold PCB
Name: Multilayer Immersion Gold PCB
Type: Rigid PCB
Copper thickness: 1/3OZ~6 OZ
Application: Electronics
Packing: vacuum packing
Quality certification: ISO9001, ISO14001, TS16949, RoHs
Product Details
Data Sheet
What is Shen Jin PCB?
Chemical nickel plating Shen (Enig or ENI/IAU), also known as Shen Jin (AU), chemical Ni/AU, or soft gold, is a metal electroplating process for manufacturing printing circuit board (PCB) to avoid Oxidation and improvement of copper touch and electroplated holes.
Name: Multilayer Immersion Gold PCB
Type: Rigid PCB
Copper thickness: 1/3OZ~6 OZ
Application: Electronics
Packing: vacuum packing
Quality certification: ISO9001, ISO14001, TS16949, RoHs
Just upload Gerber files, BOM files and design files, and the KINGFORD team will provide a complete quotation within 24h.