Kingford focus on the high-quality PCBA order demand of "Multiple varieties, medium and small batch, and short lead time".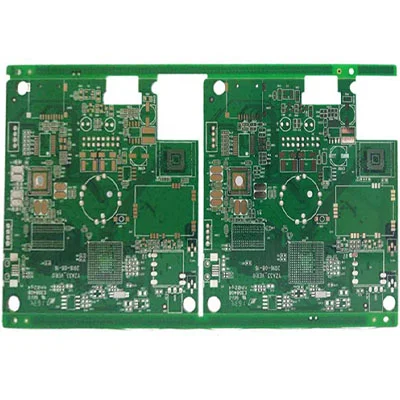 4-layer tin spray impedance circuit board
Name: 4-layer tin-sprayed impedance circuit board
ApplICation industry: Automotive electronics
Application product: vehicle GPS positioning system
Layers: 4
Special process: impedance board
Surface treatment: lead-free spray tin
Material: FR4
Outer line width/line spacing: 4/4mil
Inner layer line width/line spacing: 7/6mil
Plate thickness: 1.0mm
Minimum aperture: 0.2mm
Product Details
Data Sheet
Function:
vehICle tracking
Using GPS and electronic map, the actual position of the vehicle can be displayed in real time, and can be zoomed in, zoomed out, restored, and changed at will; it can move with the target to keep the target on the screen; it can also realize multi-window, multi-vehicle, multi-screen track at the same time. Use this function to track and transport important vehicles and goods.
Route Planning and Navigation
Providing travel route planning is an important auxiliary function of the car navigation system, which includes automatic route planning and manual route design. The automatic route planning is that the driver determines the starting point and destination, and the computer software automatically designs the optimal driving route according to the requirements, including the calculation of the fastest route, the easiest route, and the route with the least number of highway sections. In manual route design, the driver designs the starting point, ending point and waypoint according to his own destination, and automatically establishes a route library. After the route planning is completed, the display can display the designed route on the electronic map, and at the same time display the vehicle running path and running method.
Information query
Provide users with zc main objects, such as tourist attractions, hotels, hoSPItals and other databases, users can display their location on the electronic map. At the same time, the monitoring center can use the monitoring console to query the location of any target in the area, and the vehicle information will be displayed on the electronic map of the control center in digital form.
call command
The command center can monitor the running status of vehicles in the area and make reasonable scheduling of the monitored vehicles. The command center can also communicate with the tracked target at any time to implement management.
emergency assistance
Through the GPS positioning and monitoring management system, emergency assistance can be provided to vehicles in danger or accidents. The electronic map of the monitoring station displays the help information and the alarm target, plans the optimal assistance plan, and rEMInds the on-duty personnel to carry out emergency treatment with alarm sound and light.
Name: 4-layer tin-sprayed impedance circuit board
ApplICation industry: Automotive electronics
Application product: vehicle GPS positioning system
Layers: 4
Special process: impedance board
Surface treatment: lead-free spray tin
Material: FR4
Outer line width/line spacing: 4/4mil
Inner layer line width/line spacing: 7/6mil
Plate thickness: 1.0mm
Minimum aperture: 0.2mm
We use cookies to optimize our website and our service.