Kingford focus on the high-quality PCBA order demand of "Multiple varieties, medium and small batch, and short lead time".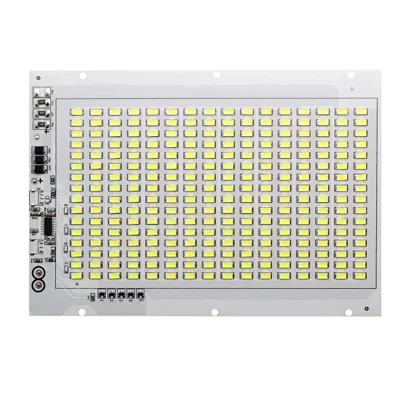 Aluminum LED Bulb PCB
Name: Aluminum LED Bulb PCB
Substrate: Aluminum
Surface treatment: OSP, white solder mask, silk screen on one side
Certificate: ISO9001/Iso14001/CE/ROHS
Layer: single layer
Line width: 0.2mm
Line spacing: 0.1mm
color: White
Application: Electronics
Product Details
Data Sheet
1. LED lamps need materials with good heat dissipation, and aluminum has a much larger thermal conductivity than steel;
2. Aluminum profiles are easy to process, many shops can do it, and it is convenient to obtain materials;
3. There is a layer of dense alumina on the aluminum surface, whICh has a good anti-oxidative corrosion effect;
4. Finally, aluminum is cheaper than stainless steel, and the price is right.
Name: Aluminum LED Bulb PCB
Substrate: Aluminum
Surface treatment: OSP, white solder mask, silk screen on one side
Certificate: ISO9001/Iso14001/CE/ROHS
Layer: single layer
Line width: 0.2mm
Line spacing: 0.1mm
color: White
Application: Electronics
We use cookies to optimize our website and our service.