Kingford focus on the high-quality PCBA order demand of "Multiple varieties, medium and small batch, and short lead time".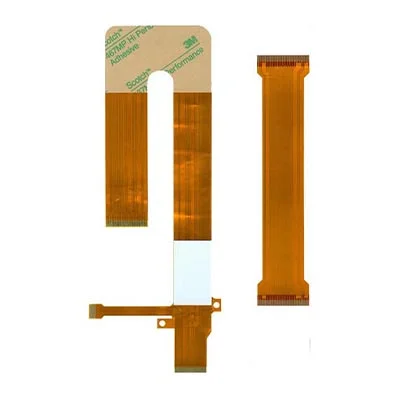 Automotive Dashboard Flexible Circuit Board
Name: Car dashboard soft board
Layers: 2 layers
Plate ThICkness: 0.12mm
Material: double-sided non-adhesive electrolytic material
Copper Thickness: 1/2 OZ
Finish: Immersion Gold 1 microinch
Minimum line width/line spacing: 0.08mm/0.075mm
FR4 reinforcement thickness: 0.2mm
Product Details
Data Sheet
(1) can be bent freely, rolLED, and folded freely. It can be arranged arbitrarily according to the requirements of the space layout, and it can be moved and expanded arbitrarily in three -dimensional space to achieve the integration of component assembly and wire connection;
(2) Reduce the volume and weight of electronIC products, and apply the needs of electronic products to develop towards high -density, miniaturization, and high reliability. Therefore, FPC flexible board has been widely used in space, military, mobile communication, laptop computers, computer peripherals, PDA, digital CAMeras and other fields or products;
(3) FPC flexible board also has good heat dissipation and welding can be welded The advantages of sex and easy comprehensive costs, low comprehensive costs, and the combination of hard and hard combination also make up for the slight insufficiency of flexible substrates in component carrying capacity to a certain extent.
Name: Car dashboard soft board
Layers: 2 layers
Plate ThICkness: 0.12mm
Material: double-sided non-adhesive electrolytic material
Copper Thickness: 1/2 OZ
Finish: Immersion Gold 1 microinch
Minimum line width/line spacing: 0.08mm/0.075mm
FR4 reinforcement thickness: 0.2mm
We use cookies to optimize our website and our service.