Kingford focus on the high-quality PCBA order demand of "Multiple varieties, medium and small batch, and short lead time".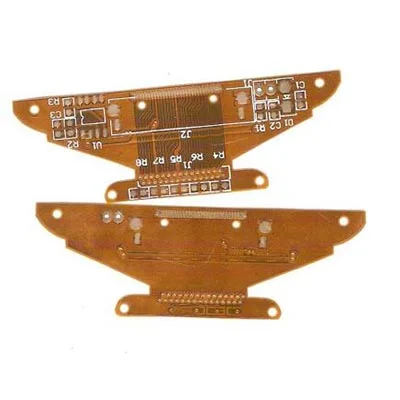 Five-layer vehicle fpc circuit board
Five-layer vehICle FPC circuit board
Application: machine equipment
Type: Four-layer FPC soft board
Minimum drilling: 0.2mm
Minimum line width/line spacing: 0.1mm/0.1mm
Finished thickness: 0.3+/-0.05mm
Reinforcement: 0.4mmFR4 reinforcement on the front and back
Process requirements: differential impedance of 90 ohms +/- 10% ohms
Product Details
Data Sheet
The advantage of FPC:
FPC flexible circuits can be twisted, curved, and folded, whICh can improve the spatial utilization and flexibility of the product, and meet the development needs of the development of electronic products to miniaturize and high density.
The FPC can move, telescopic and contracted in three -dimensional space to achieve component assembly and wire connection integration, which is conducive to narrowing the volume and weight of electronic products. To a certain extent, it can reduce the assembly process and enhance reliability.
The FPC can withstand millions of dynamic bending, which can be used in the internal connection system of the product, becoming an indispensable part of the product function.
FPC can achieve SMAll, light, and thin, which can provide excellent electrical properties, quickly transmit electrical signals, and make product components run well.
Five-layer vehICle FPC circuit board
Application: machine equipment
Type: Four-layer FPC soft board
Minimum drilling: 0.2mm
Minimum line width/line spacing: 0.1mm/0.1mm
Finished thickness: 0.3+/-0.05mm
Reinforcement: 0.4mmFR4 reinforcement on the front and back
Process requirements: differential impedance of 90 ohms +/- 10% ohms
We use cookies to optimize our website and our service.