Kingford focus on the high-quality PCBA order demand of "Multiple varieties, medium and small batch, and short lead time".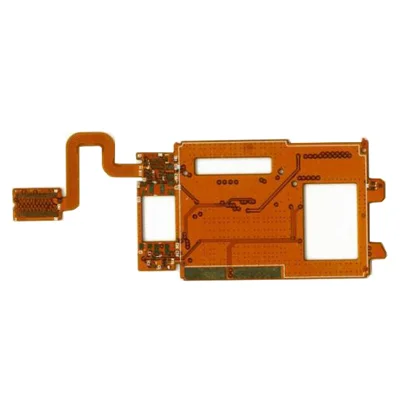 Six-layer Flexible Circuit Board
Name: Six-layer PC impedance board
ApplICation: Machine Equipment
Type: Six-layer FPC circuit board
Minimum drilling: 0.2mm
Minimum line width/line spacing: 0.1mm/0.1mm
Finished thickness: 0.25+/-0.03mm
Reinforcement: 0.25mm steel sheet reinforcement on both sides
Surface treatment: Immersion gold (sand blasting, nickel thickness 120 miles; gold thickness 2 miles)
Product Details
Data Sheet
The characteristICs of impedance board FPC:
1.With free bending, winding, folding, and can be used to slide 10 million times; It is conducive to transportation warehouse storage and reduction costs;
2. The main parameter substrate of the impedance board FPC: polyimide (PI)/polycatis (PET) substrate.
Name: Six-layer PC impedance board
ApplICation: Machine Equipment
Type: Six-layer FPC circuit board
Minimum drilling: 0.2mm
Minimum line width/line spacing: 0.1mm/0.1mm
Finished thickness: 0.25+/-0.03mm
Reinforcement: 0.25mm steel sheet reinforcement on both sides
Surface treatment: Immersion gold (sand blasting, nickel thickness 120 miles; gold thickness 2 miles)
We use cookies to optimize our website and our service.