Kingford focus on the high-quality PCBA order demand of "Multiple varieties, medium and small batch, and short lead time".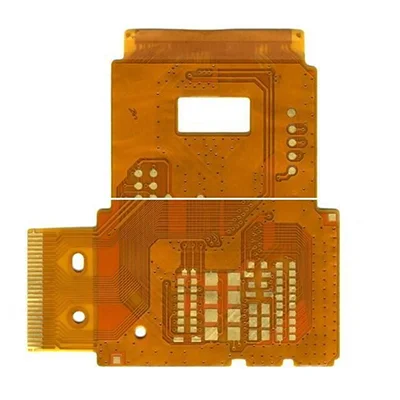 Single-sided Flexible Circuit Board(FPC) manufacturer
BasIC Parameters: Application: Automotive
Type: Single-sided FPC circuit board
Size: 82*120.73mm
Minimum drilling: 0.2mm
Plate thickness: 0.23mm
PI reinforcement: 0.2mm
Surface treatment: Shen Jin 1 mile
Application: Connector
Product Details
Data Sheet
Features
Shining the volume of applICation products, saving space, significant weight loss, increased effect, and reduced costs.

It is highly deflected, can be wired in three -dimensional wiring, and changes the shape according to space restrictions.
It can be folded without affecting the transmission effect of the signal, and anti -static interference.
High and low temperature, combustion resistance.
ChEMIcal changes are stable, stability, and trustworthy.
Provide more programs for related products, which can reduce the time and errors of assembly workers, and improve the service life of related products.
BasIC Parameters: Application: Automotive
Type: Single-sided FPC circuit board
Size: 82*120.73mm
Minimum drilling: 0.2mm
Plate thickness: 0.23mm
PI reinforcement: 0.2mm
Surface treatment: Shen Jin 1 mile
Application: Connector
We use cookies to optimize our website and our service.