Kingford focus on the high-quality PCBA order demand of "Multiple varieties, medium and small batch, and short lead time".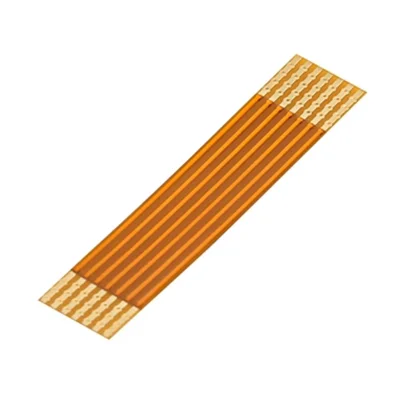 Single-sided FPC circuit board
Name: Single-sided FPC circuit board
BasIC Parameters: Application: Medical Equipment
Type: single-sided FPC cable
Size: 15.5*170mm
Line width/line spacing: 0.3mm/0.2mm
Minimum drilling: 0.2mm
Plate thickness: 0.13mm
PI reinforcement: 0.225mm
Product Details
Data Sheet
Soft circuit board referred to as soft boards, also known as deflection line board (FPC), is a mainly by CU (COPPER FOIL) (E.D. or R.A. copper foil), A (Adhesive) The circuit board composed of PI (Kapton, Polyimide) (polyimide film) has many advantages such as saving space, reducing weight and high flexibility. It has extremely wide applICations in production and life, and the MARKet is still expanding.
Name: Single-sided FPC circuit board
BasIC Parameters: Application: Medical Equipment
Type: single-sided FPC cable
Size: 15.5*170mm
Line width/line spacing: 0.3mm/0.2mm
Minimum drilling: 0.2mm
Plate thickness: 0.13mm
PI reinforcement: 0.225mm